Next Payment / Getting Paid
Ticket funds are transferred to the nominated bank account 4 working days after the event. To ensure you are paid on time, please check that the correct bank details have been added to the event page 3 working days after the event. 

Please note, bank details need to be added to all event pages unless you have an Event Brand Page which numerous event pages are attached to, if you would like to know more about this please ask your AM. 

NEXT PAYMENT
You are able to view when your next payment is due to reach you by checking your event dashboard. On the left hand side of the page there is a box headed NEXT PAYMENT DATE (screenshot below). If you cannot see this box then you are not due a payment. 

            


VIEW ALL STATEMENTS
To view all previous statements please go to the finance section of your admin: http://admin.designmynight.com/events/finance

Here you are able to search for specific statements, view total ticket fund transfer amount and download copies of the statements.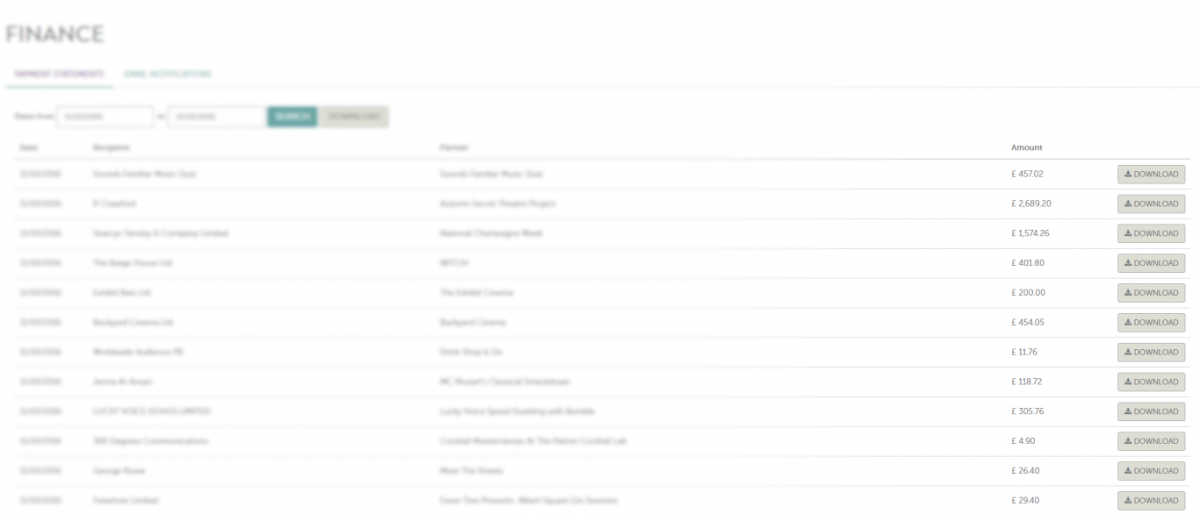 If you have an issue with your statement please email: accounts@designmynight.com